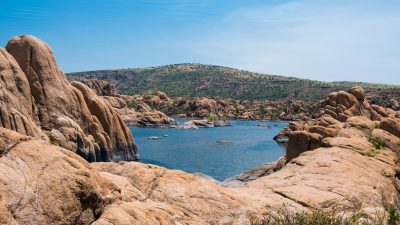 60 YEARS OF LEGAL EXPERTISE
Palmer Law Offices, P.C. is dedicated to providing aggressive representation of injured workers and victims of accidents caused by the negligence or recklessness of others. We have successfully received millions of dollars in settlements, verdicts, and awards on behalf of our clients and their families. Our experienced local Prescott Valley legal team has developed the knowledge and skills necessary to properly represent you in the many phases of your case from the initial intake all the way through a trial and the appellate process if neccessary. We have combined legal experience of over 60 years. Attorney Adam Palmer is Board Certified in Workers' Compensation by the Arizona Board of Legal Specialization. Less than five percent of all active members of the Arizona State Bar Association are Board Certified. It costs no more to hire a Certified Specialist than it does to hire an attorney who does not have this highly respected certification.
A majority of our clients are obtained as referrals from a friend, family member, or co-worker who have used our services in the past. After being fully satisfied with the results obtained in their case, they recommended our Firm. The financial award or settlement is obviously an important part of your case, however, it is not the most important part. Your health and well-being are priceless! As your attorneys, we will insure that you receive the best possible medical treatment available to give you the opportunity for full recovery. Choosing the right attorney matters!
Palmer Law Offices offers its Prescott Valley clients FREE consultations. We accept clients' cases without the necessity of you laying out cash up-front! Our lawyers represent our clients on a contingency fee arrangement, which means that we receive a percentage of the amount of compensation you receive following a settlement, verdict, or award. This approach gives the you the ability to have a powerful, knowledgeable lawyer fighting for you without worrying about the finances involved. We treat each client like family. We limit the number of cases we accept in order to make sure every client is afforded the personal attention and support they deserve. We are committed to helping each client on an individual basis.
Knowing when to hire a lawyer for your Prescott Valley case is crucial and waiting too long can jeopardize your ability to receive compensation. Ideally, as soon as an injury occurs, you should contact Palmer Law Offices to prevent any adverse ramifications to you and your loved ones. Contact our offices today to assist you with your claim and allow an attorney with Palmer Law Offices make sure your claim is handled properly and timely so you can receive the most money for your injuries allowed by law. Put our skilled injury attorneys' 60 years of legal expertise to work on your behalf. Call (928) 445-4745 today to inquire about our Prescott Valley legal services and request a FREE, no obligation consultation.