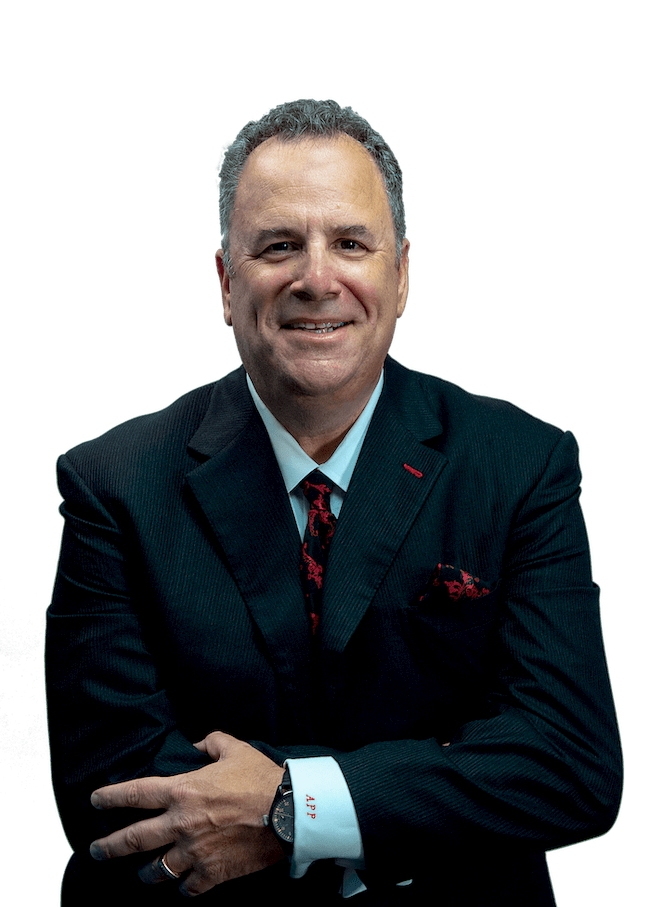 Adam Palmer is a native New Yorker, born in 1962. He attended Juniata College where he played football and subsequently obtained his Bachelor of Arts in Business in 1984. Adam attended law school at Antioch School of Law and graduated in 1986. While at Antioch, Adam was an editor on the Antioch Law Journal and was initiated into the International Legal Fraternity of Phi Delta Phi in April, 1985.
In 1987, Adam began his legal career representing individuals in Arizona's civil and administrative courts. From that day forward, he has represented the injured and their families fighting for their rights and financial compensation. Not all of those battles, however, ended in the courtroom.
Some of them went on to Arizona's appellate court setting precedent for the people of the State:
Ibarra v. The Industrial Commission of Arizona, (Ariz. App. 2018), reversed administrative law judge's decision and found an assault is caused by the relations and conditions of the employment and "friction and strain" between co-workers.
Grisham v. Five Star Insurance Company, 186 Ariz. 624, 925 P.2d 1075 (App. 1996), interpreted Arizona's automobile insurance cancellation statute.
Wagner v. Rao, 180 Ariz. 486, 885 P.2d 174 (App. 1994), interpreted Arizona's contract law and whether certain defenses can be raised and when.
Kromko v. Superior Court In and For County of Maricopa, 168 Ariz. 51, 811 P.2d 12 (1991), interpreted Arizona's voting Proposition and ballot Petition laws.
In 1988, Adam was admitted into the United States District Court, District of Arizona. He was admitted to the United States Court of Appeals for the 9th Circuit in 1989. In 1997, he was admitted into the Supreme Court of the United States of America.
In 2000, Adam was a founding shareholder in Palmer Law Offices, P.C.. Since then, he has had extensive litigation and trial experience in cases involving workers' compensation, personal injury, and legal and medical negligence. Adam has appeared before numerous administrative agencies including, the Industrial Commission of Arizona, Arizona State Board of Pharmacy, Arizona Medical Board, Arizona State Board of Dental Examiners, and California Medical Board. He has also appeared in both State and Federal Courts in Arizona, Maryland, Missouri, Florida and California.
Adam received his Board Certification in Workers' Compensation by the Arizona Board of Legal Specialization in 2009. Less than five percent of all active members of the Arizona State Bar Association are Board Certified.
Outside the practice of law, Adam is a proud husband, father, and active member in his community. Adam and his wife, Jean, have three children. Adam has been a long-standing volunteer coach for numerous sports including baseball, soccer, hockey and football. He is a member of the Prescott Bar Association, Arizona Association of Lawyers for Injured Workers and a Court Appointed Special Advocate for Children.
Start your case now.  Complete the below form, and a qualified personal injury attorney will contact you today!