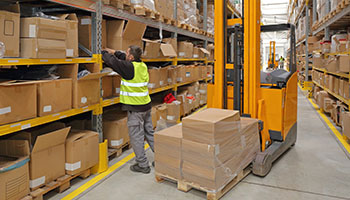 Palmer Law Offices accepts clients with workers' compensation cases that occurred on the job without the necessity of laying out cash up-front! Once you receive your settlement or award, the Firm then gets paid. This approach gives the client the ability to have a powerful, knowledgeable lawyer fighting for them without worrying about the finances involved.
Under Arizona Workers' Compensation law, you have the right to seek financial compensation for a work-related injury or illness, regardless of specific fault. Workers' compensation was created to provide financial support to those who have been injured in the work-place or for those who are suffering from a work-related illness or injury which is serious enough to prevent them from returning to their place of employment. Most individuals that have been injured while at work do not realize that they have a right to compensation. Whether you are in the United States legally or illegally, whether you have a green card, or are paid legally or under the table, you still have rights and are entitled to file a claim if you are injured on the job. Do not be pressured by your employer to hide. You have a right to be compensated. At Palmer Law Offices, you can rest assured that all types of possible compensation for your injuries will be sought. Workers' compensation claims can be difficult to manage for an individual. The paperwork is confusing and you may not know all the types of claims that could be made after an injury. Whether you were injured while driving, lifting, through equipment failures or other accidents, you are entitled to be compensated for the damages you have suffered. With the attorneys from Palmer Law Offices fighting for your claim, you may increase the possibility of a larger settlement for your work-related injury. No matter the severity of your injuries or the type of work you perform, we are confident that we can use our experience and resources to properly handle your claim in order to seek the full benefits you deserve under law.
A majority of our clients are obtained as referrals from a friend, family member, or co-worker who have used our services in the past. After being fully satisfied with the results obtained in their workers' compensation case, they recommended our Firm. It does make a difference who you choose as your attorney through the workers' compensation claims process. Attorney Adam Palmer is Board Certified in Workers' Compensation by the Arizona Board of Legal Specialization. It costs no more to hire a Certified Specialist than it does to hire an attorney who does not have this highly respected certification. Less than five percent of all active members of the Arizona State Bar Association are Board Certified.
If you believe you have a workers' compensation case, it is important to contact us immediately. Many claims are governed by a Statute of Limitations, which means that you can only file a lawsuit or a claim during a specific period of time. After that date, the court will not allow your case to be heard.
Have you been injured?
Start your case now.  Complete the below form, and a qualified personal injury attorney will contact you today!