Prescott Valley Workers' Compensation Lawyer with Experience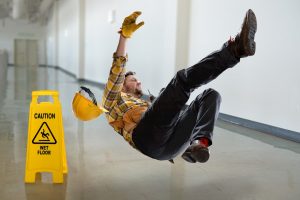 Palmer Law Offices is a local law firm who aggressively fights for maximum benefits in workers' compensation cases and have successfully received high dollar settlements and Awards in numerous cases on behalf of injured workers. With the attorneys from Palmer Law Offices fighting for your Prescott Valley workers' compensation claim, you may increase the possibility of a larger settlement or Award for you and your loved ones. We have combined legal experience of over 60 years. Attorney Adam Palmer is Board Certified in Workers' Compensation by the Arizona Board of Legal Specialization. Less than five percent of all active members of the Arizona State Bar Association are Board Certified.
"I Need a Lawyer But Cannot Afford One!"
If we do not win, you do not pay! Guaranteed! Palmer Law Offices accepts clients with workers' compensation cases that occurred on the job without the necessity of laying out cash up-front! We represent injured Prescott Valley workers on a contingency fee basis. Once you receive your settlement or Award, the Firm then gets paid. This approach gives the client the ability to have a powerful, knowledgeable lawyer fighting for them without worrying about the finances involved. No matter what your situation is, our first steps will be to make sure you receive timely and appropriate medical treatment at no cost to you.
Choosing the Right Workers' Compensation Attorney
We at Palmer Law Offices provide experienced and ethical representation. Whether you speak Spanish or English, regardless of your legal status, if you are injured at work, had an accident or suffered work-related injuries, we are here to serve you. Our staff speaks both English and Spanish and has more than 30 years legal experience. Attorney Adam Palmer is Board Certified in Workers' Compensation by the Arizona Board of Legal Specialization. It costs no more to hire a Certified Specialist than it does to hire an attorney who does not have this highly respected certification. It does make a difference who you choose as your attorney through the workers' compensation claims process. Your attorney with Palmer Law Offices is more than just another workers' compensation lawyer. Your workers' compensation lawyer will be an advocate for you during the entire claims process from start to finish. We are here to protect both you and your family, and everything you have built together.
When to Contact a Workers' Compensation Attorney
If you have suffered an on-the-job injury, you may be eligible for medical treatment and temporary disability benefits. These funds are paid by your employer's insurance company. Job injuries require workers' compensation attorneys with job injury experience, who are able to quickly answer your questions concerning workers' compensation and to help you get the maximum amount of workers' compensation benefits allowed by law. Arizona workers' compensation laws enables an injured worker to receive medical benefits as well as income benefits. You should be receiving treatment for all of your injuries, not just the ones the insurance company wants to accept. Do not let the insurance carrier deny you benefits. Call the lawyers and Palmer Law Offices immediately if your claim is denied, or your coverage is suspended.
Have you been injured?
Start your case now.  Complete the below form, and a qualified workers' compensation attorney will contact you today!