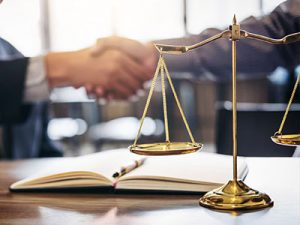 SOLUTION FOCUSED LEGAL THINKING
A majority of our Clients are obtained as referrals from a friend, family member, or co-worker, after they have used our services. After being fully satisfied with the results obtained in their workers' compensation or personal injury case, they recommended our Firm. Here are a few comments from our Clients:
"Our construction company was embroiled in a painful, drawn out, expensive Workman's Compensation matter. We had lost all hope and confidence in the legal profession by the time we were referred to Adam Palmer. It turns out that Workman's Compensation cases are a very specialized field of legal knowledge and hiring a certified attorney is absolutely necessary to navigate the terrain. Adam is certified in this area and also has extensive experience with resolving these cases in the best interest of his clients. He is extremely diligent, professional and thoroughly prepared for every meeting. He will tell you the unvarnished truth about your prospects and then fight like a lion to get the best outcome possible for you. We had to learn to be patient and trust Adam, we wanted to throw in the towel and walk away a few times, but because of his exceptional competence in this area of the law, he knew exactly where the invisible limits of time and money are and he got us a very attractive settlement in the end."
– Pieter S.
"I have been with Adam since 2006. We went up against the big guys and won. He always calls me back and is very personal, friendly, professional."
– Cyndie P.
"Adam Palmer was recommended to my daughter back in 2007. His professional and caring attitude towards her case was the reason I engaged him for my personal injury case three years ago. His demeanor, gives you the feeling he is your friend and your attorney along with having a successful outcome. I definitely would recommend Adam over and over!"
– Rosemarie B.
"Adam Palmer was recommended to me from another member who was in my RSD support group. I went to several other attorneys who all declined taking my case. Adam was not reluctant to represent me in my workers' compensation case. I felt like I was in the best of hands from the first time we met. He was diligent and kept me informed on every aspect of the case. I was more than satisfied with all his time and effort in pursuing my case. Within a couple of years, he was able to get me a nice settlement. I was very pleased with the results."
– Nannette B.
"My husband and I, as well as other family members, have worked with Adam Palmer for quite some time, and have always been extremely pleased with his work. Adam is first and foremost an extremely knowledgeable and professional lawyer. However, he works with you in a friendly, personal manner and as a result; your confidence in his abilities just grows and grows. He is very thorough, well prepared, and works diligently on behalf of your interest. I would recommend him without reservation."
– Mary C.
"Adam. I just wanted to send a few lines to thank you for all of your hard work on my behalf over the last few years. If not for your expertise and diligence, we would not have arrived at the outcome that we did. I also wanted to thank you for all of your support, encouragement, cheerleading, and thorough explanations of all of my options. I think we were both happily surprised at the outcome. Thank you again. You are greatly appreciated."
– Eva W.
"We personally would like to recommend and thank Adam Palmer for representing our company with our workman's compensation suit. During our interview, Adam asked the right questions to ensure our successful result. We would prefer to have him fighting for us not against us, as he has an aggressive, though professional manner in the courtroom. Prior to knowing our results, I had thanked the person who recommended Adam. I said I know, win or lose, I was so impressed with his attention to detail and that he made me feel at home in his office and in the courtroom."
– Kate H.
"A friend recommended Adam Palmer to me when she heard of my workmen's compensation lawsuit. I am very happy with my decision to keep him on as my attorney. My first impression of Mr. Palmer was a good one. He was very professional, didn't rush me, and the first visit was free. Going into my case, he explained everything very well, and anytime I called he would return my call as soon as possible. He even was willing to meet with me before my over-the-phone court appointment, to help settle my nerves. The next thing that made him stand out to me was when we had a court date in Phoenix. I was a basket of nerves and Mr. Palmer assured me that as long as I kept to the truth and thought about the questions before I answered them, that I would be fine. When workers compensation went to close my case, there were a few stipulations that I didn't like. I told Mr. Palmer right away and he did everything he could to get them changed. My cases ended and both Mr. Palmer and myself were very pleased with the results. I would highly recommend Adam Palmer to anyone who is dealing with workers' compensation. He is a good guy and an amazing attorney."
– Christine L.