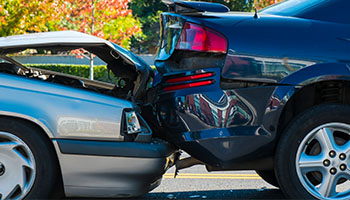 Palmer Law Offices accepts clients with personal injury cases that occurred through the negligence of another without the necessity of laying out cash up-front! Once you receive your settlement or verdict, the Firm then gets paid. This approach gives the client the ability to have a powerful, knowledgeable lawyer fighting for them without worrying about the finances involved.
Under Arizona personal injury law, you have the right to seek financial compensation due to the negligence or recklessness of others and we understand how devastating and overwhelming it can be to deal with mounting costs and suffering caused by a personal injury. Each case has its own unique set of damages, including compensation for pain and suffering, lost wages, medical expenses, and future cost of medical care. Our trial attorneys will document and preserve any evidence necessary to prove your case and meticulously prepare your case for arbitration or trial.
With the attorneys from Palmer Law Offices fighting for your claim, you may increase the possibility of a larger settlement or verdict for your personal injury claim. No matter the severity of your injuries, we are confident that we can use our experience and resources to properly handle your claim in order to seek the full benefits you deserve under the law. While each client and each case is different, our personal injury attorneys approach each case with the same comprehensive strategy. We meticulously investigate, prepare, and present every fact and apply relevant laws in the most effective way possible. In addition, we work closely with physicians and other professionals to aid us in our preparation. We utilize expert witnesses, including accident reconstructionists, economists, biomechanical engineers, and other experts from the various disciplines involved in the case so that each client may have every opportunity to confidently present his or her case for arbitration or trial.
A majority of our clients are obtained as referrals from a friend, family member, or co-worker who have used our services in the past. After being fully satisfied with the results obtained in their personal injury case, they recommended our Firm. It does make a difference who you choose as your attorney through the personal injury claims process. Throughout the years, our attorneys have successfully represented individuals and families who have suffered, spinal cord neck and back injuries, dog bites, broken bones, herniated and bulging discs, brain injuries and more.
If you believe you have a personal injury case, it is important to contact us immediately. Many claims are governed by a Statute of Limitations, which means that you can only file a lawsuit or a claim during a specific period of time. After that date, the court will not allow your case to be heard.
Have you been injured?
Start your case now.  Complete the below form, and a qualified personal injury attorney will contact you today!