Phoenix Personal Injury Attorney with Experience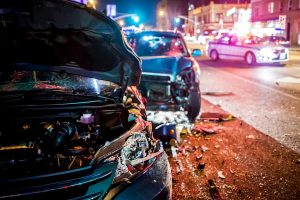 Searching for an experienced Phoenix personal injury lawyer? Search no further than Palmer Law Offices. Our Phoenix personal injury attorney team has been fighting for the rights of personal injury victims for more than 30 years. This means that when you are looking for an Arizona lawyer for your auto accident, slip and fall, medical negligence, wrongful death, or dental malpractice claims, you can trust that Palmer Law Offices has the knowledge and expertise needed to get you the compensation you deserve for your personal injury claim. We have extensive experience participating in arbitrations, mediations, and trials before judges and juries. We have received millions of dollars in settlements and verdicts on behalf of our clients and their families. Our personal injury attorneys have experience dealing with insurance companies, transportation companies and defense lawyers. The time following a personal injury can be a stressful one; let the personal injury attorneys at Palmer Law Offices give you the legal representation that you deserve.
"I Need a Lawyer But Cannot Afford One!"
Palmer Law Offices accepts personal injury cases without any cash up front. Our Phoenix personal injury attorney team does not get paid until you receive your personal injury settlement or verdict. Suffering from a personal injury resulting from a car accident, motorcycle collision, dental malpractice, or wrongful death can be overwhelming enough without having to worry about how to pay your personal injury attorney's fees. That is why we work on a contingency fee basis for our personal injury clients.
Choosing the Right Personal Injury Attorney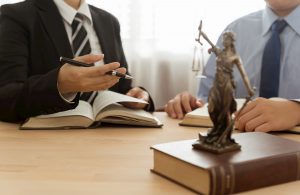 The Arizona car accident lawyer team at Palmer Law Offices has successfully represented clients in personal injury cases more than 30 years and have set precedents for the people of Arizona through decisions made by the state's Court of Appeals. Should your personal injury case go beyond settlement and into trial or arbitration, our Phoenix personal injury attorney team will fight fiercely in court to insure you obtain the justice, care, and compensation to which you are entitled. Whether you have suffered a whiplash from a rear-end collision or have been a victim of medical or dental malpractice, know Phoenix personal injury lawyer will work harder to protect your rights as a wrongfully injured victim. You can count on Hendrickson & Palmer to serve your best interest at every stage of the personal injury lawsuit process. Whether you speak Spanish or English, regardless of your legal status, if you are injured, we are here to serve you. Our staff speaks both English and Spanish. We will pursue justice on behalf of our clients, and we will spare no expense in holding the negligent individual or corporation accountable for its actions.
When to Contact a Personal Injury Attorney
No personal injury lawsuit is too small, but all personal injury claims do have a limited amount of time to file a claim before it is too late. For this reason, if you believe you have been harmed by the negligence of another, it is important to contact a Phoenix personal injury lawyer at Palmer Law Offices immediately. Just remember that after an accident, there are two simple but vital steps to take: 1) Seek medical attention; and 2) Contact a personal injury attorney at Palmer Law Offices. Taking these steps help insure that you will receive the help that you need fast. The sooner you reach out to a Hendrickson & Palmer personal injury attorney, the sooner our Phoenix personal injury law team can get to work protecting your rights as a personal injury victim in pursuing justice on your behalf. You do not have to shoulder the burden alone! Contact Palmer Law Offices today.
Have you been injured?
Start your case now.  Complete the below form, and a qualified personal injury attorney will contact you today!