Mesa Personal Injury Attorney with Experience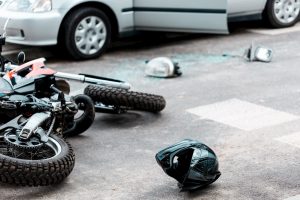 Looking for an aggressive, yet compassionate personal injury attorney who cares about you and your loved ones? Look no further than Palmer Law Offices. Our Mesa personal injury legal team have been aggressively fighting for maximum settlements and verdicts on behalf of our clients for more than 30 years. We have extensive experience participating in arbitrations, mediations, and trials before judges and juries. We have received millions of dollars in settlements and verdicts on behalf of our clients and their families. Since you deserve an experienced personal injury attorney to represent you and your loved ones for your car accident, wrongful death, motorcycle accident, truck accident, slip and fall accident, dog bite, or medical malpractice claim, then call Palmer Law Offices as we are the legal team for you!
"I Need a Lawyer But Cannot Afford One!"
You can afford to hire an aggressive and accomplished personal injury lawyer with the reputation for getting results for their clients for over 30 years. The lawyers at Palmer Law Offices work on a contingency fee, which means we get paid a fee only when the case is won at the conclusion of either a settlement, arbitration, or verdict. There are no hidden fees or costs attached. When we win, you win! This approach allows our legal team to focus on what matters most, your case.
Choosing the Right Personal Injury Attorney
Whether you speak Spanish or English, regardless of your legal status, if you are injured or had an accident through the negligence of another person or business, we are here to serve you. Our staff speaks both English and Spanish and have more than 30 years legal experience. A majority of our clients are obtained as referrals from a friend, family member, or co-worker who have used our services in the past. After being fully satisfied with the results obtained in their personal injury case, they recommended our Firm. It does make a difference who you choose as your attorney through the personal injury process. Palmer Law Offices will carefully review your accident claim and determine the best course of action to maximize a recovery on your behalf. In preparing for arbitration or a jury trial, we will interview witnesses, consult and retain experts, including, medical doctors, accident reconstructionists, and biomechanical engineers. We will pursue justice on behalf of our clients, and we will spare no expense to insure that you receive maximum compensation for your injuries, pain and suffering and permanent impairment.
When to Contact a Personal Injury Attorney
If you believe you have been harmed by the negligence of another, it is important to contact Palmer Law Offices immediately.  All claims are governed by a Statute of Limitations, which means that you can only file a claim for financial compensation during a specific period of time.  After that date, the court will not allow your case to be heard.  Under Arizona law, if your claim arises out of negligence, you may have only two (2) years from the date of your injury to file a lawsuit.  If your claim is against a public entity or a public employee, you must file your lawsuit within one (1) year from the date of the accident and file a Notice of Claim with the public entity within 180 days from the date of the accident.   Failure to comply with these time periods may forever bar you from filing a lawsuit.  For these reasons, it is extremely important to hire an experienced and competent personal injury law firm such as Palmer Law Offices serving Mesa for decades.
Have you been injured?
Start your case now.  Complete the below form, and a qualified personal injury attorney will contact you today!